Normal Pistachio Kernel, in high volume and quality for export are used to send from Iran to all over the world, and its varieties are sold in domestic and foreign markets.
The highest export among pistachio products, after its raw and saline type, is related to Normal Pistachio Kernel because it is the first product obtained in the first processing of pistachios and is the only edible part of pistachios.
In the production of Normal Pistachio Kernel, its kinds are generally separated and offered to the market at different prices.
To produce pistachio kernels, first, the pistachios are poured into the machine, and the machine breaks them and separates the skin and kernels. Meanwhile, some pistachios are damaged by the impact, and the pistachio kernels break instead of leaving the machine healthy.
Broken and softened pistachio kernels are separated from healthy ones and enter the domestic market for different uses with different qualities or enter the foreign demand for export.
In order for pistachio kernels to be as healthy as possible, a solution is to break the pistachios by hand, which is also called a hand-broken pistachio kernel.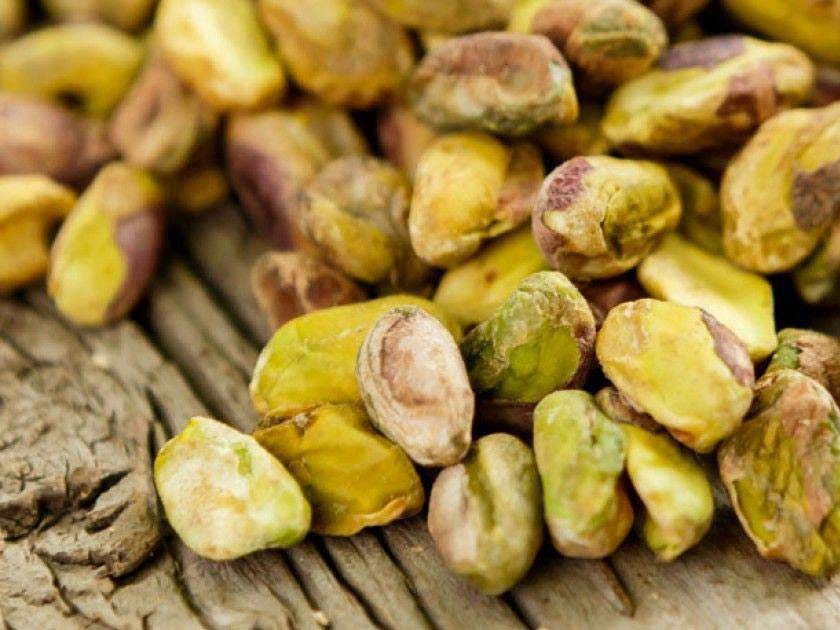 Production of Normal Pistachio Kernel
Production of this pistachio kernel is more common in Iran because Iranian pistachio kernels are large and are primarily broken in the machine and leave the machine unhealthily.
The best quality of ordinary Iranian pistachio kernels is related to this kind of healthy ordinary pistachio, which is sometimes called hand-broken. As we said before, this kind of kernel has different uses and types.