Look  younger with Iran pistachio
Do you care about your health?
Do you want to look younger?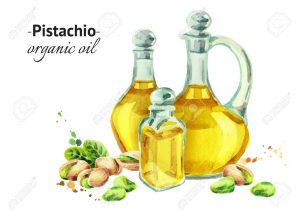 If yes read this:
• One of the greatest pistachio product is pistachios oil which is used in Hygiene and cosmetic industries, in the provision of various creams, lotions, shampoos for hair, skin and eyebrows, here are some uses of pistachio oil
• An excellent moisturizer that is quickly absorbed by the skin .
• Use of pistachio oil to heal surgical wounds .
• Takes skin rejuvenation and prevents it from wrinkling .
• This oil because of its rich vitamin E, protects the skin health and repairs the skin cells .
• Using this oil has a wonderful effect on treating articular and bone pains .
• This oil is amazingly good for the hair It strengthens the hair, makes it thick, soft and clarifies and it is very beneficial for damaged hair.
• Nail Strengthener.
• Iran Pistachio oil is also used for the face and body massage .
Food Usage
• Pistachio oil is used as a flavoring and condiments oil in foods and many salads .
• it easily blended with (Balsamic Vinegar) and honey, and giving it a very good and unique taste .oreo thins.
If you care about the health and well-being of your body, we will offer you this oil.
for having latest news on Iran pistachio pleas contact us with email